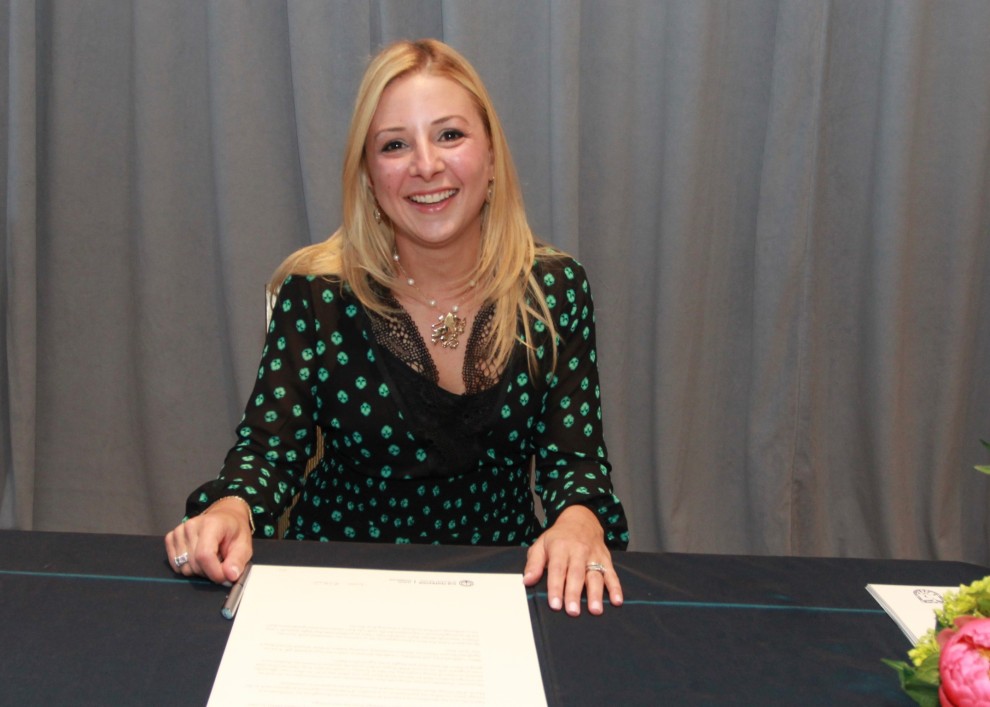 You are never too young, nor ever lacking in the ability to establish a pattern of giving. I learned this from my parents and grandparents and I am making sure my young children, Isabelle and Blake, understand this now, and not just when they reach adulthood.
I do not look for reasons to impede my giving. On the contrary, I am acting now because I can. This has been my approach to my communal involvement from as far back as I can recall. My earliest memory is collecting cards at UJA Federation of Greater Toronto's Super Sunday fundraising events. And when I became a Bat Mitzvah, my parents instructed me that it was my responsibility to start making my own gift to the Annual UJA Campaign from my own savings.
Add to the mix my attendance at a myriad of community events throughout my childhood and teenage years, as well as my participation in a number of Federation-supported programs such as the March of the Living, these experiences sealed my continued participation in community.
My parents' charitable activity, along with their volunteerism, was so common place to me and my two younger brothers that we did not think there was any other way to be. So when I was offered the position as Chair of Young Leadership for UJA in Toronto, I could not pass it up. Did I mention that I was pregnant with my second child? It was, in fact, perfectly timed as it meant my children were going to learn, the same that was taught to me a generation before. 
When I celebrated my 35th birthday, I made the decision to endow my Lion of Judah gift. It was so significant because I knew my decision would have a lasting impact on those around me and those I may never meet.
My husband Adam has been a great support to me as I pursue my communal work. Even my children innocently declare that I 'work' for UJA. I have no problem with that slight mistruth. I may not be receiving financial compensation for the work I do, but I receive enormous gratification that I am contributing and that my family is learning from this too.